Marketing is the Key factor to get visitors to a website. There is a long list of marketing methods which includes: Content marketing, offline events, email marketing, SEM, sales, etc. SEO i.e. Search Engine Optimization is one of the most important methods of marketing. There a wrong wave going on in the marketing industry, that SEO is very tough or a complicated concept of marketing. But, I would rather say that it is very simple. In order to understand SEO better, let's dig a bit about why it is done.
Search Engine: Google
Every internet surfer, searches anything which he/she is looking for through a keyword in a search engine. We know what we are looking for and we use a word or phrase to get want we want. Google is the best search engine as we get the best results out of it.

Everyone wants traffic on their website and its high ranking on Google. The only way to get benefit out of Google is to give it what it wants. Google is because of us, as we are the content producers and we deliver it qualitative content. There is a simple fact behind getting the best results from Google and i.e. deliver it with the best content and it will help you to reach the heights. Before proceeding lets have a look "How Search Engine works?".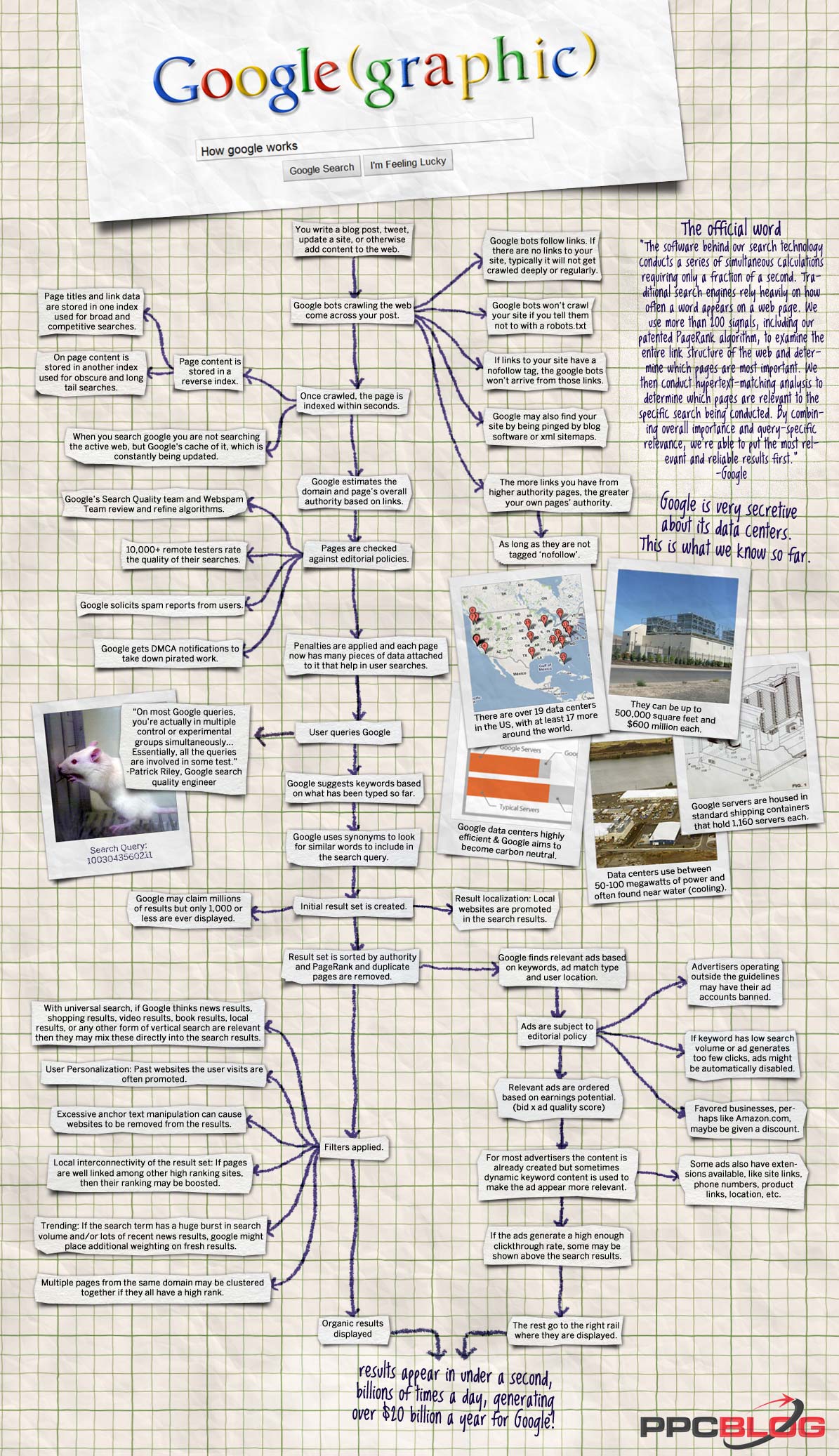 Image Source: PPCBlog
The internet is very vast and there is no limit of pages and content, therefore Google created an Algorithm which is the key to get the highest ranking. Google checks the quality rather than the quantity. Algorithm is an automatic procedure which checks the relevancy and quality of every page and decides the usefulness of a page and then ranks it accordingly.
There are two aspects of every search engine optimization process:
On-Page
Off-Page
On-Page 

Optimization

On-page includes the direct control of the owner or the publisher of the website or content. The content should be qualitative and relevant as per the Google algorithm. But, every owner or blogger claims to have the best content, so how do does it work? Let's divide the factor of on-page further:

Content of the website should not only have a good/high quality, but it should also be fresh, relevant, and informative as well as should add value to your website by resolving the problems of the audience. There should be a proper research done on the content you are looking forward to upload on your website so that you can put in the relevant keyword through which your audience can search it on the web.
Structure of your web page should be easily accessible and the search engine should be able to crawl it. HTTPS is a basic and necessary point to give your website a secure connection as the customers won't visit a website which is not secure and cannot keep their personal data safe. The speed or the loading time of the website does matter. URL's of every page should contain keywords and the website should be easily accessible.
HTMLs of the webpages are like the bricks of a building. If HTMLs are not put in properly, the website won't reach heights. A proper and relevant title, description and tags should be there on every page so that they describe that particular page.
Off-Page Optimization
Off-page is related to the behavior of the user or the visitors to our website. They should get the relevant website as well as the content inside the pages. Off-page is a way to bring customers to your website or content through SEO. The traffic you get should be relevant, then only Google will increase the ranking of your website and to make is possible, following points should be considered:
The content should be so relevant and useful that the readers get influenced after reading it and share it on social media. They should spend a lot of time on your website for reading or surfing it so that the bounce rate is decreased.
Make the content engaging so that the visitors comment or have a discussion on it.
Your personal information like the name, address and your proper location are very helpful in building the trust of the customers, so that they become your permanent customers.
Audience can also share your content on forums and discuss it further if they find it relevant.
All of the above is only related to providing the best to audience as customers are kinds of a market so, everything which is done on-page or off-page, should be done while considering customers.
So, in this blog, I have provided you with some basic knowledge on how SEO works, I hope you find it useful and follow some of it. Get back to me with the results in the comments below and we can discuss it further.